The Cleveland Indians, Cincinnati Reds, and Arizona Diamondbacks completed a three-way trade yesterday that sent Shin-Soo Choo to the Reds, Trevor Bauer, Drew Stubbs, and Bryan Shaw to the Indians, and Didi Gregorious to the Diamondbacks.
The key components of this trade were Choo, Bauer, Gregorious, and Stubbs, for obvious reasons. Choo is an All-Star caliber player, Bauer is a top pitching prospect, Gregorious was highly coveted by Kevin Towers, and Stubbs in a plus defender in center. But Bryan Shaw, who has been completely overlooked, may be a better part of this trade than many people realize.
Shaw brings his 92-93 mph cutter, a pitch he uses roughly 80% of the time, and his 79-81 mph breakingball to Cleveland's bullpen, both generating a lot of ground balls. These two pitches have helped Shaw generate a 57.5% ground ball rate in his career and will pair up nicely with new teammate and ground ball specialist Joe Smith. Here is a video of Shaw inducing a double-play with no one out and two men on in the ninth inning: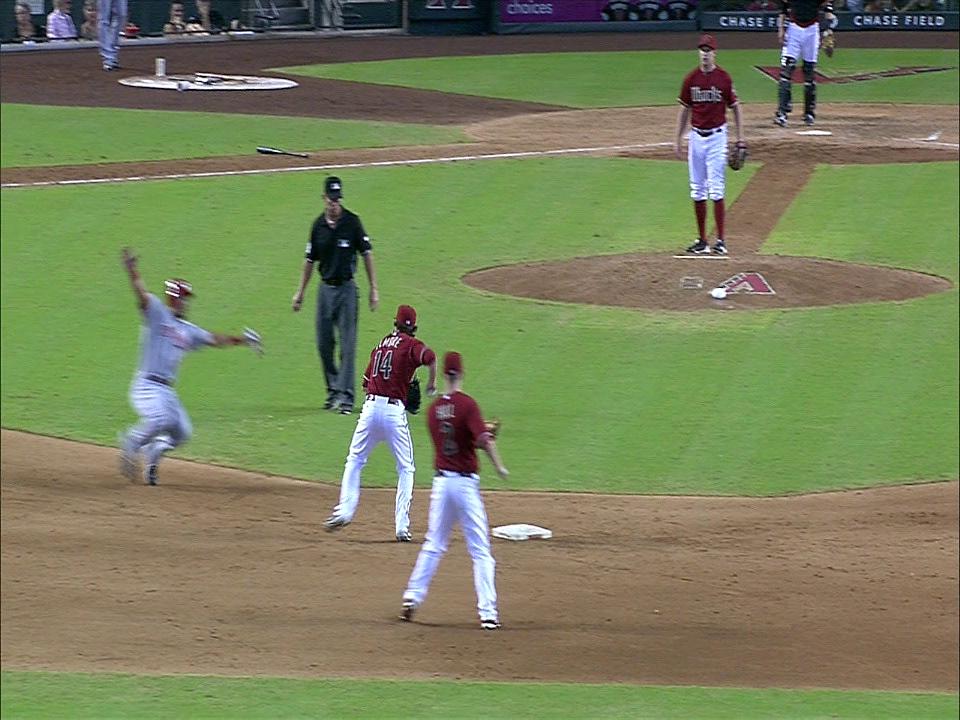 Shaw dominated right handed batters to the tune of a .276 wOBA last year and, if you look at the movement on his two pitches, you can see why, with them fading down and away.
Shaw has allowed only 23 extra base hits to the 374 batters he has faced in his career and owns a healthy 0.62 HR/9 rate. Shaw also has the ability to miss bats when his stuff is at its best. Here are a few videos of him striking out the side including Ryan Braun with the bases loaded: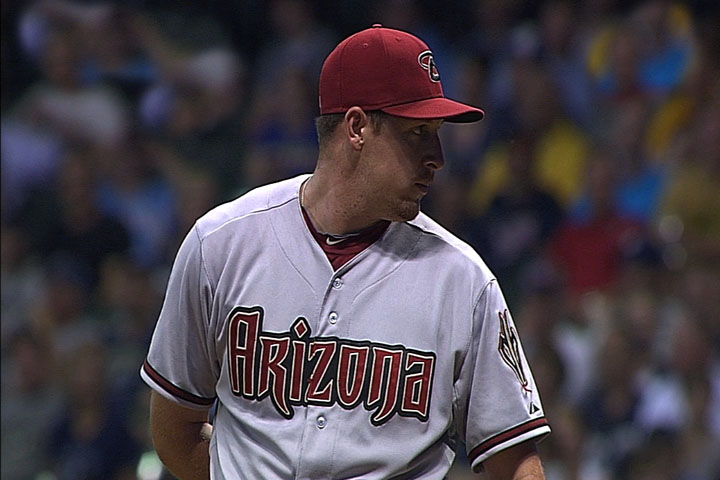 Shaw does come with his flaws, though. He has no real weapon to get lefties out and they own a career .343 wOBA against him, including a .374 mark last season.
I am not suggesting the Indians stole a 2-win reliever from the Diamondbacks here but a reliever who can generate ground balls at a high rate, strike a batter out, and limit extra base hits has value and he was more than a throw-in in this blockbuster trade.
-Jonathan C. Mitchell can also be found writing about the Tampa Bay Rays at DRaysBay and you can follow him on twitter at @FigureFilbert. Be sure to follow MLBdirt at @MLBdirt
Filed under: Digging Deep - Analysis Tagged: | Arizona Diamondbacks, Bryan Shaw, Cincinnati Reds, Cleveland Indians, Trades