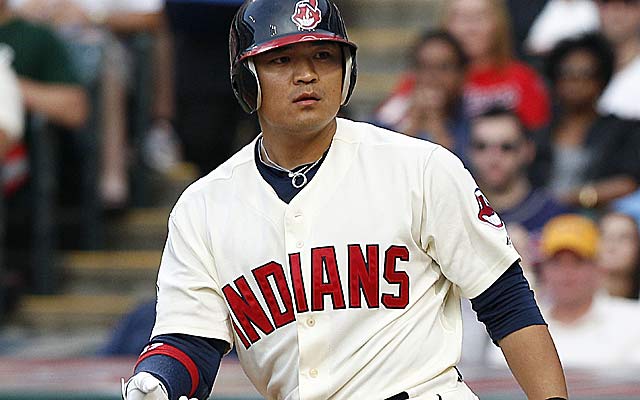 In an offseason that has saw the Tampa Bay Rays dump off frontline starters, Jeffery Loria selling anyone in a Miami Marlins jersey making any kind of money to the Toronto Blue Jays, the madness continued on Tuesday night.
According to Ken Rosenthal of Fox Sports, the Cleveland Indians, Cincinnati Reds and the Arizona Diamondbacks have completed a three team trade.
The Indians will acquire Trevor Bauer, Matt Albers and Bryan Shaw from the D-Backs and get Drew Stubbs from the Reds. The Reds receive Jason Donald and Shin-Soo Choo, and the Diamondbacks will get Tony Sipp, Didi Gregorius, and Lars Anderson.
This trade makes sense for all three sides. The Indians were not going to re-sign Choo and did not want to give up Asdrubal Cabrera to acquire pitching. They get another outfield bat to replace Choo, with Stubbs, and a potential front-line starter in Bauer (be sure to check out scouting video of Bauer).
The Reds get the lead off man they have been seeking in Choo without dipping into their wallet and overpaying on the high priced free-agent market this off-season. Jason Donald could also prove viable with his ability to play multiple infield positions.
The Diamondbacks do have to give up Bauer, who is among the top 20 in most prospect ranking lists, but get Gregorius who could be their shortstop of the future. Tony Sipp has also been a shutdown arm in the past and could be a big piece in the Diamondbacks' pen trying to get the ball to J.J. Putz for the ninth. The possibility of the Diamondbacks now trading Justin Upton also seems slims largely due to the fact they finally get the shortstop they have been looking for.
Out of all the trades that have taken place this off-season, I feel this has been the best trade for all parties involved in a trade.
Be sure to give John Czech a follow on Twitter: @JohnCzech
Filed under: Digging Deep - Analysis Tagged: | Arizona Diamondbacks, Bryan Shaw, Cincinnati Reds, Cleveland Indians, Didi Gregorius, Drew Stubbs, Jason Donald, Lars Anderson, Matt Albers, Shin-Soo Choo, Tony Sipp, Trades, Trevor Bauer