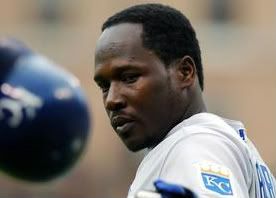 Major League Baseball's Rookie of the Year Award is a lot like the Best New Artist award at the Grammys. A very good start to a career doesn't guarantee that it will be a great career. It's not even a predictor that the player will have a good career. And that makes sense because outliers can happen just as much in a player's first year as it can in subsequent years. Young players can get hurt and scouting reports can pinpoint flaws in the young player's game. If the young player does not adjust properly to these new strategies against him, a downturn to oblivion can occur. Fortunately, teams have somewhat of a cushion if faced with this blow because the system is set up so that young players can't make very much money.
What this post aims to do is to give you a list of the top voted rookies from 2002 to 2004 to see how those who have had great rookie seasons have fared since. Perhaps we'll catch up the list in a later post.
2002
AL
NL
Jason Jennings – This first round draft pick started his big league career at 20-9 in his first 39 starts. But injury and ineffectiveness plagued the rest of his career. Last seen in 2009, Jennings had a nice season for the Rockies in 2006, but that's about it after his fine career start. It probably didn't help him playing in good hitters parks his entire career.
Brad Wilkerson – Wilkerson was a good on base guy with decent pop in his bat but he struck out a lot and didn't hit for a high average. He had a very bad year in 2008 for three different AL teams and that was the end of his career.
Austin Kearns – Kearns should have been the Rookie of the Year in 2002 but he never again matched what he did that season. He was a decent player just above league average. But bad years in 2008, 2009 and 2011 may spell the end for Kearns. Though he might still be useful as a role player for somebody.
Kazushi Ishii – This Japanese import only played four years in the majors starting when he was 28 years old. He was somewhat effective his first two years with the Dodgers as he struck out over eight batters per nine innings which somewhat offset his high walk rate. But in his third year, he lost the ability to strike people out and after one more season with the Dodgers and then a disastrous year for the Mets, he was done.
Damian Moss – Moss was from Australia and had a great first season with the Braves. He was traded after the 2002 season to the Giants where he pitched decent. He was traded to the Orioles later that season and he bombed there. The then Tampa Bay Devil Rays signed him as a free agent in 2004 and after a horrendous look-see, he's never been back in the majors since. He toiled in the minors through the 2010 season but did not play (at least in this country) in 2011.
2003
AL
NL
2004
AL
NL
As you can see by this list, of all these Rookie of the Year candidates and winners we've listed, only a handful have become legitimate stars over the years. It's a nice award, but hardly a predictor of future performance.
-William J. Tasker, a/k/a The Flagrant Fan, a knowledgeable and passionate baseball fan that can be followed on twitter and found writing daily at his blog
Filed under: Digging Deep - Analysis Tagged: | Aaron Miles, Angel Berroa, Eric Hinske, Hideki Matsui, Jason Bay, John Lackey, Marlon Byrd, Matt Holliday, Rocco Baldelli, Rookie of the Year, Zack Greinke