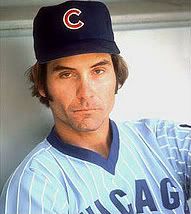 Yes, it is awards season now that the regular season is over. Everyone with a keyboard will be giving you their version of who the top players, pitchers, managers and rookies will be. And that is fun, sure. There were many great seasons to celebrate in 2011. But somebody has to cover the dark side. For every success, there is a failure. That's life. And 2011 had its share of MLB failures.  This writer has taken it upon himself to cover this dark side with a brand new award process. And this writer has called this epic, The Dave Kingman Awards. What are they? They are some of the worst seasons this season and in some cases, of all time. Why Dave Kingman? Well, that's sort of personal. The guy was reportedly one of the biggest jerks that ever played professional baseball. And an award has to be named for a guy who hit 442 career homers yet still finished with a grand total of 18 rWAR.  It just seems to fit. So without further ado, here are the first annual Dave Kingman Award winners:
Adam Dunn. This writer didn't know whether to start off the awards with Dunn or let him be the grand finale. But his season was too bad to wait. Let's start with this fact: Of all the players that have ever played in the majors, Dunn is the only man ever to hit less than .170 with more than 400 at bats or more than 400 plate appearances. Dunn's season set new standards of awfulness. He finished with a batting average of .159. Good golly, think about that. If the Mendoza Line is the equator, Dunn is Australia. Dunn had 415 at bats. He put the ball in play only 238 of those times. He had 66 hits. Amazing.  Everything about his season, with the exception of his ability to walk, was awful. Dunn's career ISO is .259. This year it was .118. His strikeout percentage of 35.7 percent made Mark Reynolds look like a contact hitter. Thirteen percent of the balls he put in play were infield pop ups. He hit only eleven homers after averaging 38 a year for his career. When he did get on base, his base running clogged up things as his -4.9 base running score indicates. His walk percentage was one of the tops in baseball and yet he still only had an on base percentage of .292.  With a career OPS+ of 127, his season added up to a 58 this season. Perhaps his -2.9 fWAR sums up everything succinctly. Wow. Everyone else on this list today will seem like a good player compared to Dunn's season.
Dan Uggla. Dan Uggla was the Atlanta Braves' most highly touted off season acquisition. He did hit 36 homers and many of them were timely. But overall, his season wasn't what the Braves were hoping for. For one, his fielding, never his strong suit, took a decided dip this season. His fWAR tied his career low (full seasons only). But this is the fact that gets Mr. Uggla on our list: Uggla had only the fifth season ever to hit more than 35 homers and finish with a slugging percentage below .460. And it was the first since Cecil Fielder in 1992. Only Dave Kingman (there he is!) had a lower slugging percentage (twice!) with more than 35 homers. But cheer up, Braves' fans. Uggla always follows bad years by good ones. He's on the Vernon Wells every other year plan.
Vernon Wells. And speaking of Vernon Wells…The trade the Californ…Los Angel…(oh nevermind) Angels made for Vernon Wells was wildly derided by baseball writers everywhere before the season began. Unfortunately for Wells, he lived up to the hype. How badly did it go for Wells and the Angels? Wells batted .218 for the Angels. And that's not the worst part. Wells became only the fifth player in the last fifty years to have more than 500 at bats with an on base percentage less than .250. His was a lowly .248. The last time it happened was 1989 (22 years ago) when Andres Thomas did it for the Braves. Here are some more ugly facts about his season. Wells hit a line drive only 12.3 percent of the time. That's low folks. How low? It was the lowest line drive percentage in baseball this season. He had a infield fly rate of over 18 percent. Vernon Wells made $23 million this season. His play was worth $1.5 million. Astounding.
Yuniesky Betancourt. The good news is that Zack Greinke was obtained in a trade by the Brewers from the Kansas City Royals. The bad news is that Betancourt came with him. A simple sort on Fangraphs.com's leaderboard shows that Betancourt easily led the majors with the lowest walk percentage of all major league players who qualified for the batting title. Betancourt's season was one of only 48 players in the last fifty years that have had more than 550 plate appearances and yet walked less than seventeen times. And three of Betancourt's sixteen walks were intentional. Of those 48 seasons of more than 550 plate appearances with less than seventeen walks, Betancourt is on that list four times. 2011 marked the third consecutive season that Betancourt finished with an on base percentage of .280 or lower.
Jamey Carroll. It's a bit unfair to include Jamey Carroll of the Dodgers on our list. After all, Carroll is a pretty good player. 2011 is the second year in a row that he's compiled a batting average over .290 and an on base percentage of over .350. So this is more of a fluke statistic. Carroll, who has little power and tied for the lowest amount of doubles in baseball for those with enough plate appearances to qualify for the batting title. He hit only 14 of them. But the real stark statistic for Carroll is that in 510 plate appearances, he only drove in 17 runs. In the last fifty years only eight times has a batter managed to get 500 or more plate appearances and drive in twenty or fewer runs. And now Carroll is one of them. The last time it happened was in 2000 when Luis Castillo, then of the Marlins, did it. And this isn't exactly a new thing for Carroll. In the last three years, covering 362 games, Carroll has driven in the grand total of 66 runs.
Bronson Arroyo. To this point, we've only concentrated on hitters. But what about pitchers? We start with Bronson Arroyo. Arroyo had a better year in homers than Jose Bautista…except Arroyo served them up. The 46 homers he allowed is tied for the third highest single season total of all time. Only Burt Blyleven and Jose Lima have ever served up more. Arroyo not only led the majors in homers allowed, he also led the league in earned runs allowed with 112 in 199 innings pitched. Bronson's season was also one of only fifteen seasons in the last fifty years that a pitcher pitched more than 190 innings with an OPS against of .850 or higher. That, friends, is a bad season.
Brad Penny. Brad Penny came in first in a lot of pitching categories. But they were all bad ones. He led the league with the highest ERA of qualifying starters with his 5.30 ERA.  He had the lowest WPA of all qualifying starters at -2.90. Contrast that to Ian Kennedy who led all starters with a WPA of  5.30. That's a huge spread. Brad Penny also had the lowest strikeouts per nine innings of all qualifying starters with a K/9 rate of 3.67. the next lowest starter was at 4.14. Penny also joined  Jeff Francis as one of the 36 pitchers in the last fifty years with more than 180 innings pitched with greater than eleven hits per nine innings allowed. That Penny won eleven games and finished with a record of 11-11 just goes to show you how meaningless the win statistic really is.
That's the list of this years recipients of the Dave Kingman Awards. Did we forget anyone? Perhaps Chad Durbin, who had the highest ERA among relievers. But this list will do just fine. Too bad these players didn't.
-William J. Tasker, a/k/a The Flagrant Fan, a knowledgeable and passionate baseball fan that can be followed on twitter and found writing daily at his blog
Filed under: Digging Deep - Analysis Tagged: | Adam Dunn, Brad Penny, Bronson Arroyo, Chad Durbin, Dan Uggla, Dave Kingman, Jamey Carroll, Vernon Wells, Yuniesky Betancourt