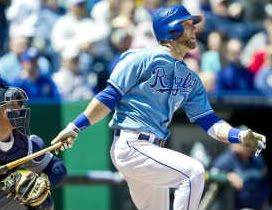 I think we sometimes mistake the meaning of what a 5-tool player is. At first glance, we want to call guys like Matt Kemp and Ryan Braun 5-tool players because of their offensive stats. We see a high average, 30 homeruns and 30 stolen bases, and pure athletes. We seem to forget that the 5-tools include defense, though. I am guilty of assuming athletes like Kemp and Braun are 5-tool talents based on their stats and pure ability but defense is more than running fast on open ground and, sadly, Kemp and Braun have not excelled on the defensive side of the ball.
While players like Kemp and Braun may posses extremely high ratings in four areas they are still one tool short of being a legit 5-tool player. A 5-tool player is one who excels at hitting for average, hitting for power, base running skills and speed, throwing ability, and fielding abilities. 5-tool talents are rare and, oddly enough, most people can point to the Boston Red Sox and find three in Dustin Pedroia, Jacoby Ellsbury, and Carl Crawford (pre-2011), but I want to focus on the overlooked 5-tool talents that have proven it in the stats this season.
Alex Gordon has always had the talent but never put it all together in one season, until now. He is currently hitting .303/.377/.501 with 22 homeruns and 17 stolen bases. He looks to posses the first three skills we always look at. His base running (BSR, which does not include stolen bases) is a +4.3 and his UZR is a +5.8. Gordon is not only an overlooked 5-tool player but a great down-ballot MVP candidate and has been worth +6.3 fWAR and +6.0 rWAR.
It is hard to believe that Justin Upton just turned 24 in late August when you look at the career totals he has already put up. When you think of a typical 5-tool talent and the last name Upton most would say that brother B.J. Upton is the 5-tool talent. That may be true in terms of talent but Bossman Junior has only put together one season worthy of being called a 5-tool talent. Justin Upton, on the other hand, is putting up his 2nd 5-tool season with a .294/.375/.542 line with 31 homeruns and 21 stolen bases. Oh, the kid can run the bases and play defense too. He has a +3.7 Bsr and +10.1 UZR. His overall performance will keep him and his +6.9 fWAR in NL MVP talks all postseason.
Shane Victorino may not posses the power that Kemp or Braun do but that does not mean he has none. He has been hampered by injured but that has not stopped him from posting a .288/.365/.505 line with 17 homeruns and 19 stolen bases in under 550 plate appearances. His +3.9 Bsr and +5.7 UZR give you a true look at a player who possesses all five tools.
This is not to say that 4-tool players are less valuable than 5-tool players. That simply is not true. This is just to show how rare a 5-tool player is and how rare it is for them to actually display all five tools on the field in a given year and how some of the players who are doing this are overlooked.
Here are a few guys that missed by one category: Andrew McCutchen, Ian Kinsler, Curtis Granderson, Ben Zobrist, Troy Tulowitzki, Carlos Gonzalez, Chris Young, and Ryan Roberts.
-Jonathan C. Mitchell can be found writing about the Tampa Bay Rays at DRaysBay and you can follow him on twitter at @FigureFilbert and follow MLBdirt at @MLBdirt
Filed under: Digging Deep - Analysis Tagged: | 5-Tools, Alex Gordon, Andrew McCutchen, Ben Zobrist, Carlos Gonzalez, Chris Young, Curtis Granderson, Dustin Pedroia, Ian Kinsler, Justin Upton, Matt Kemp, Ryan Braun, Ryan Roberts, Shane Victorino, Troy Tulowitzki